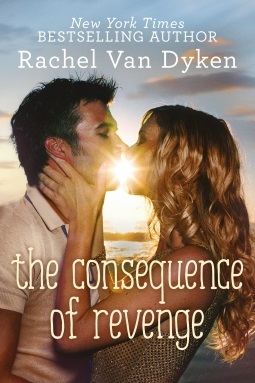 The Consequence of Revenge
(Consequence #2)
June 9, 2015
309 pages
Genre: New Adult Romantic Comedy 18+
Contains: sex, mature language
Source: eARC for Honest review
After losing his best friend to another guy, the notoriously too-confident Max Emory suddenly feels lost. He may have devastatingly good looks, an abundance of charm, and a claim to one of the biggest hotel empires around, but he has no ambition anymore. So when his fed-up friends decide they've had enough of his moping, they sign him up to be the next bachelor on the reality series Love Island. And between his pride and his forged signature on an ironclad contract, Max just can't say no.
Now he's stranded in paradise with twenty-four women, one terrifying goat, and Becca, the breathtaking barista who already turned him down back home. The closer Max gets to Becca, the more determined he becomes to win her over. As she gets to know him better, things start heating up. But is Becca really after Max's heart—or is she after the cash prize she could claim once the cameras stop rolling?
Aww, Max. I loved you in book 1. And I'm happy to say, I still love you in book 2. I can't believe how nutty this group of friends is, but I love them. Bruises, food poisonings, pranks, and all.
I'm not a 'Bachelor' watcher, but the Love Island rendition for Max was pretty dang funny. And scary (contestants, that is). And silly. And funny again. And also sweet. The collective group of women was a wild and wacky bunch. But in pure Max style, he knew how to handle everything beautifully, and I thought this was a great way to showcase Max and his story.
Max has been trying to find direction in his life since his BFF Milo got married. But a jobless, directionless Max is also a nuisance to his friends, so they have intervened on his behalf and entered him as the next Bachelor. Just getting to the island was painful, in more ways than one. But Max, always the good sport, finds a way to make his own game on the island. And one of the game players is Becca.
Now Becca the contestant is also Becca the college student, who needs money to finish college. Winning on Love Island seems the way to go. Little did she know she'd be playing - in more ways than one - with gorgeous, charismatic Max. And Max was more than she bargained for. Or maybe Becca was more than Max bargain for. But the thing is: once you go Max, you can't go back.
I loved the chemistry between Max and Becca. Was it a bit of insta-love? Well, sure. But after spending so many minutes, hours, and days consecutively with someone you click with? Well, I fell a little in love with them too. The stunts, games, sneaking around, and all over craziness on the island really showcased just how adorable Max and Becca were. And the goat. Did I mention the goat? He rocked the island too. Definitely some Dr. Doolittle action going on.
Overall: I loved Max's book and thought it fit him perfectly. It's a fun, over-the-top, crazy kind of book with a sweet romance and an amazing group of friends. I can't wait to see what happens in Jason and Reid's books.
(Interconnected standalones)
Book 1: The Consequence of Loving Colton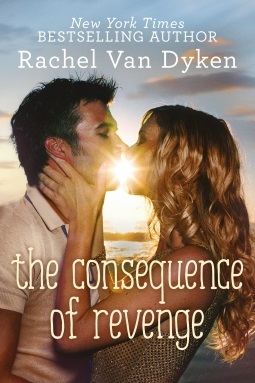 Book 2: The Consequence of Revenge