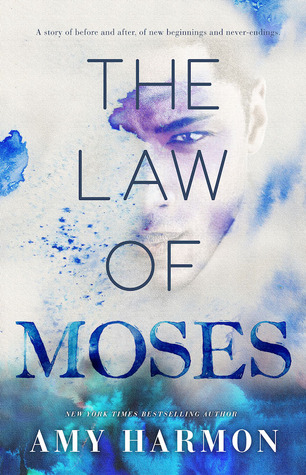 The Law of Moses by Amy Harmon
November 27, 2014
333 pages
Genre: Contemporary Romance with Paranormal Elements
Contains: some fade-to-black sexual references, mild language
Source: Personal Purchase
If I tell you right up front, right in the beginning that I lost him, it will be easier for you to bear. You will know it's coming, and it will hurt. But you'll be able to prepare.
Someone found him in a laundry basket at the Quick Wash, wrapped in a towel, a few hours old and close to death. They called him Baby Moses when they shared his story on the ten o'clock news – the little baby left in a basket at a dingy Laundromat, born to a crack addict and expected to have all sorts of problems. I imagined the crack baby, Moses, having a giant crack that ran down his body, like he'd been broken at birth. I knew that wasn't what the term meant, but the image stuck in my mind. Maybe the fact that he was broken drew me to him from the start.
It all happened before I was born, and by the time I met Moses and my mom told me all about him, the story was old news and nobody wanted anything to do with him. People love babies, even sick babies. Even crack babies. But babies grow up to be kids, and kids grow up to be teenagers. Nobody wants a messed up teenager.
And Moses was messed up. Moses was a law unto himself. But he was also strange and exotic and beautiful. To be with him would change my life in ways I could never have imagined. Maybe I should have stayed away. Maybe I should have listened. My mother warned me. Even Moses warned me. But I didn't stay away.
And so begins a story of pain and promise, of heartache and healing, of life and death. A story of before and after, of new beginnings and never-endings. But most of all...a love story.
Wow! I absolutely loved this beautiful, fascinating, amazing story! I have wanted to read this for along time. So much so that I forgot what it was even about. I just knew I wanted to read it. To say I loved it would be an understatement. I'm so happy I finally read 'The Law of Moses.' I was completely absorbed in this breath-taking, heart-moving, masterful story, not wanting to leave the pages, the characters, or the story. Even as I read the last words, I immediately missed the story and its characters.
What can I say without giving away the story? It's the story of Moses and Georgia, the story of their lives blending together. It's the story of Moses and his amazing, mysterious, and misunderstood ability. It's also the story of a small town. A town with simple people, caring people, but also small-minded people and their prejudces.
This is the story of love and heartbreak, life and loss, mistakes and forgiveness, patience and compassion, mystery and identity, fate and second chances. I absolutely fell in love with Moses and Georgia's story, their words and lives growing inside me as I watched life unravel and bind around them. The care the author took to weave this tale touched me, and I can't find the words to express my love for this book.
If you like a story full of unique characters who will capture your heart, a plot that will fascinate you with its direction and twists, and writing that brings color and life to the words coming off the page, then I highly recommend you read 'The Law of Moses.' 5+ Stars!
Note: The Law of Moses is a standalone. But there are a few interconnected characters that we come in contact with in some of Amy Harmon's books, so I have listed them here, in publication order.
Running Barefoot
(Story of Samuel and Josie)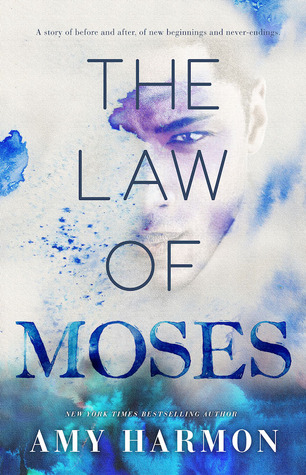 The Law of Moses
(Story of Moses and Georgia)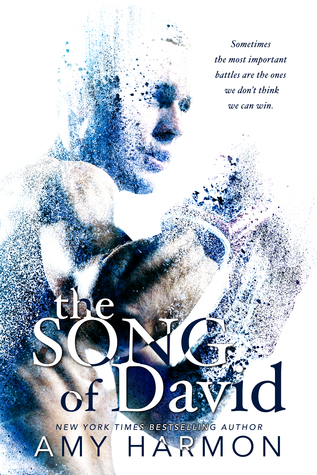 The Song of David
(Moses' best friend David's story)
Expected publication date: June 15th