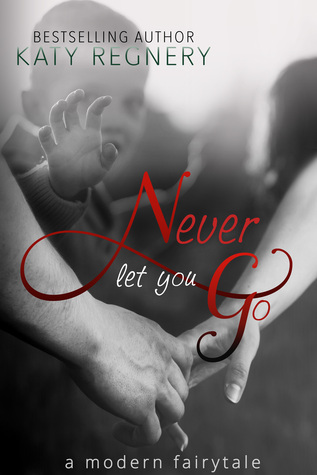 Never Let You Go by Katy Regnery
June 12, 2015
456 pages
Genre: Contemporary Romance 18+
Contains: Abuse, kidnapping, violence, explicit sex, profanity
Source: eARC for Honest review
In this modern retelling of "Hansel and Gretel," 13-year-old foster children, Holden and Griselda, escape from their abductor after three years of brutal captivity and try to cross the Shenandoah River on foot. Tragically, one of them makes it to safety but the other is left behind.
Ten years later, Griselda's boyfriend drags her to a fight club grudge match where her world is turned upside down when she watches Holden step into the ring.
Though the connection between them is fierce, bitter regret, simmering rage and a cache of physical and emotional scars lie between them, just as dangerous as the whitewater of the Shenandoah.
Never Let You Go is a story of fear and hope, defeat and survival, and two people - once profoundly broken – who discover that love is the only thing that can make them whole again.
This is a standalone novel inspired by Hansel & Gretel. New Adult Contemporary Romance: Due to profanity, scenes of physical abuse and very strong sexual content, this book is not intended for readers under the age of 18. (Note: children are not sexually abused in this book.)
For June and July 2015, 25% of all gross royalties will be donated to the Elizabeth Smart Foundation.
'Never Let You Go' is "a modern fairytale" based loosely off of Hansel and Gretel. We have two kidnapped children, taken in by a mad man. But this is not a simple children's tale where they kill the witch and get away. To me this story was two-fold. It is the story of what Holden and Griselda go through physically while kidnapped and afterward, but it is also, and more significantly to me, an in-depth character study of what happens in their hearts and minds as a consequence of their physical and mental abuse. But especially what happens to their spirits and what they go through to renew their spirits and learn how to live their lives. The depth of care that went into H&G's character development was fascinating, admirable, and beautifully thoughful.
Holden and Griselda were abused initially, but once the abuse was over, the suffering did not end. Though the physicality changed, the internal struggle, the feelings of lostness and aloneness, the mistrust and hopelessness, the deep emptiness and temptation to end it all, or to lose all sense of self-worth - all of this and so much more remained, leaving H&G broken, alone, and making terrible personal choices. And yet all hope was not lost, because fate reunited these two, who had little to no hope of seeing the other again, and yet somehow, someway, the two that were lost were suddenly found again. But as hearts and souls, past and present, burdens and beginnings are blended, rejuvenated, and their lives are newly breathed life into, life is not yet ready to be easy or kind to these two. And they must hold on if they want the future they envision.
Now I am not a fan of drama-for-drama's-sake, with an author just throwing its characters through the ringer to get their happily-ever-after, but that drama not holding any significance or importance. But in NLYG, though I hurt and felt for these characters and all the trials and tribulations they went through, I truly felt like certain situations were the catalysts for these two to finally find themselves, and grow into whom they were always meant to be, not entirely dependent on the other for their happiness, but having a safe place within themselves, where independence and inspiration and intention lived and breathed. And only after finding themselves individually, could they truly find the perfect match and balance and wholeness in the other.
But even the drama did not take away the incredible connection these two had. From childhood to adulthood, from prisoner to freedom, from alone to together, from near and far, the bond and connection, the chemistry and love, could be felt through the pages. The imagery and experience and depth of heartfelt love between these two was beautifully written and unquestionable in its conclusion - that they were meant to be together forever. They were the completed piece to each other's broken life, and nothing and no one could have stopped them finally triumphing over their circumstances and barriers. And with that soul-deep connection, they shared an incredible love of heart, as well as bond of body. Yes, when these two were together, they were simply on fire.
Overall, I loved 'Never Let You Go.' I was worried it would be too heavy, but the depth of story, the depth of the characters, and the insightful storytelling made it an undeniably beautiful love story. There were unexpected twists and turns, including wonderfully placed flashbacks, that kept me engaged, trying to anticipate how everything would come together. Simply said, I loved this story. Holden and Griselda are characters that have touched my heart and I will not soon forget.