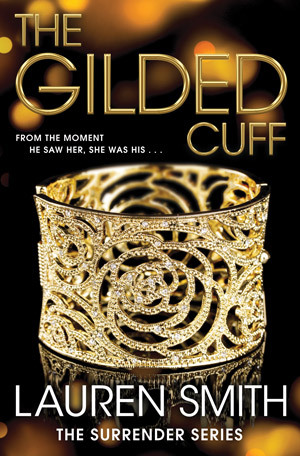 The Gilded Cuff by Lauren Smith
(Surrender #1)
February 10, 2015
352 pages
Genre: Adult Romance, Suspense, Erotica 18+
Contains: Mild BDSM, explicit sex, some profanity, violence
Triggers: child kidnapping
Source: Personal purchase
Every passion has its price . . .
Journalist Sophie Ryder has been following Emery Lockwood's story since she was a little girl. There has always been something in his haunted eyes that she couldn't resist and now, when she's certain he holds the key to solving a string of kidnappings, she'll do anything to speak to him. Even if it means venturing deep into the seductive world of the Gilded Cuff, a luxurious BDSM club on Long Island's Gold Coast and Emery's personal playground.
From the moment Sophie enters his shadowy, sensual domain, Emery Lockwood knows this tantalizing new little sub was meant to belong to him. However, Sophie wants more from Emery than just pleasure . . . she wants his past. And that is something he isn't willing to give—no matter who is asking. But every moment he spends with Sophie, Emery feels his control slipping and he knows it's only a matter of time before he surrenders to her heart, body, and soul.
'The Gilded Cuff' drew me in immediately, and I felt completely drawn to the pages until the very end. The story starts with Sophie, our investigative journalist, seeking out Emery, our reclusive millionaire, in a very private BDSM club. Both Sophie and Emery have painful past childhoods that have deeply affected their adulthoods. And Emery's past in particular leads Sophie on a quest to meet him, protect him, and save him. That is, if this recluse will let her in.
I loved getting to know Emery and Sophie. I found their characters completely compelling, riddled with honest emotions. They were both compassionate and genuine. Despite Emery's reclusiveness, he has the fierce loyalty of a small group, and that speaks volumes of his character, that although he has walls, literally and figuratively, in place, he still is an incredibly thoughtful, kindhearted man, even in his deep loneliness. Sophie also suffers from loneliness, yet the trauma she faced as a child has turned her into a warrior for those who need protection. Her personal life has suffered, but her compassion for those suffering around her has only grown.
So when these two meet and are able to see the truth behind each others' walls, it's no wonder that their chemistry, intimacy, tenderness, and understanding of one another drew them together, and gave them a chance at freedom from their pasts, and from themselves.
Even though they were together such a short amount of time, I loved how beautifully these two worked together. I could feel the sparks between them coming off the pages. Their attraction was a clear neon sign. But I loved the progress in their physical relationship. To me it was unexpected, because of how the author chose to progress it, and I loved that. It made this read special and stand out to me as not just another erotic read. But have no fear, the sexy times hit, and hit hard, and they were great.
But wait, there's more! There is also this whole big, huge part of the plot involving a mysterious someone plotting to kill Emery, and the mystery of Emery and his twin's kidnapping from 25 years ago. And this was quite the mystery. A page-turning, who-done-it mystery that I spent the entire novel trying to solve with my theories and predictions. And I loved it.
'The Gilded Cuff' was a fantastic read and I can't wait to read the next book, which will involve another couple, but I imagine will continue the current mystery. I can't wait to continue this series.
Surrender Series: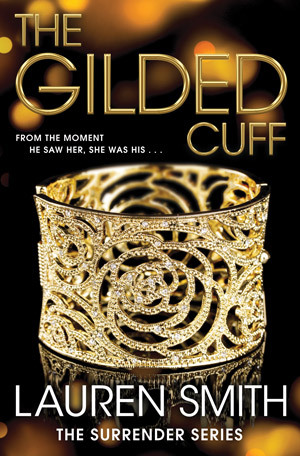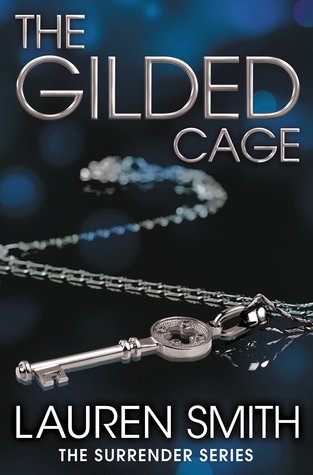 Expected publication date: October 13, 2015