It's Monday! What Are You Reading? is a weekly meme hosted by Sheila at

Book Journey

. It is where we gather to share what we have read this past week and what we plan to read this week.
Current Giveaway:
What I Read Last Week:
Inga Andersson is the envy of every girl in Asgard. On the surface she has it all -- great friends, a job as Odin's personal fight choreographer, and a happy ever after with her realm's hottest assassin. But when evil invades Asgard, her perfect world comes crashing down. Someone is planning to kill off the gods, and Inga's best friend Ull is first on their list. With the Norse apocalypse a nanosecond away, Inga has to decide how she'll spend her final moments of freedom. Because from the moment this battle begins, Inga's happily ever after will be nothing more than a memory.
Some things are worth fighting for.
TUR is an Elsker Saga novella.
You don't win the heart of an immortal assassin without making a few enemies along the way. Kristia Tostenson prefers Earl Grey to Grey Goose and book clubs to nightclubs, but when she transfers from her one-stoplight town to Cardiff University in Wales she falls in love with Ull Myhr. Her new boyfriend isn't exactly what she was expecting. He's an honest to goodness Norse God - an immortal assassin fated to die at Ragnarok, the battle destined to destroy Asgard and Earth. Kristia's crazy visions are the only thing that can save their realms. Her orderly life just got very messy.
One thing set Lydia Shaw and her store apart from the other antique shops in town…
Lydia's collection was plagued by curses, and it was her duty to break them.
Rachel, Angie, and Jo knew nothing about their aunt's secret life. In fact, they didn't even know she owned an antique shop, until they inherited it. Unfortunately for them, Lydia passed down more than just her store. The sisters are the proud new owners of countless deadly curses, buried under centuries of dust.

Lydia also left behind her apprentice, Peter. He does everything he can to protect the girls, as they explore their new store, unaware of the dangers it hides. In spite of his efforts, Rachel finds herself obsessed with opening a strange trunk, Angie has vivid dreams, haunted by a man who claims he needs her help, and Jo's imagination starts to run wild.
When one of them falls victim to a curse, it's up to Peter and her sisters to save her. But, if Peter can't teach them to wield a magic, that he barely understands himself, she'll be the first one to die.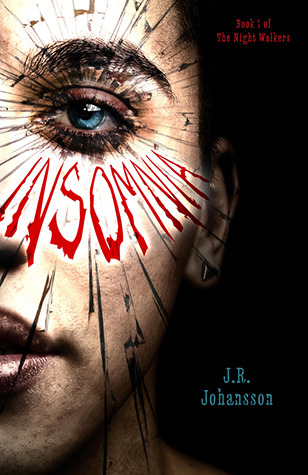 Her eyes saved his life.
Her dreams released his darkness.
After four years of sleeplessness, high school junior Parker Chipp can't take much more. Every night, instead of sleeping, he enters the dreams of the last person he's made eye contact with. If he doesn't sleep soon, Parker will die.

Then he meets Mia. Her dreams, calm and beautifully uncomplicated, allow him blissful rest that is utterly addictive. But what starts out as a chance meeting turns into an obsession; Parker's furious desire for what he needs pushes him to extremes he never thought he'd go. And when someone begins to terrorizing Mia with twisted death threats, Parker's memory blackouts leave him doubting his own innocence.
Last Week's Reviews:
Elsker
by S.T. Bende (4-1/2 stars)
I'm Still Listening To:
The year is 1945. Claire Randall, a former combat nurse, is back from the war and reunited with her husband on a second honeymoon--when she walks through a standing stone in one of the ancient stone circles that dot the British Isles. Suddenly she is a Sassenach--an "outlander"--in a Scotland torn by war and raiding Highland clans in the year of Our Lord...1743.

Hurled back in time by forces she cannot understand, Claire is catapulted into intrigues and dangers that may threaten her life...and shatter her heart. For here she meets James Fraser, a gallant young Scots warrior, and becomes a woman torn between fidelity and desire...and between two vastly different men in two irreconcilable lives
This Week's Reading Plan: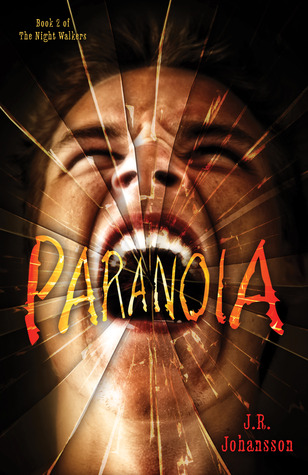 In the aftermath of the events that nearly killed him, Parker Chipp is trying to learn to cope better with life as a Watcher. And it seems to be working...until he wakes up in jail with a hangover and 12 hours of missing time. Darkness has somehow taken control and Parker doesn't have a clue how to stop him. He finds an unlikely ally in Jack, the mysterious guy in the motorcycle jacket who offers to help Parker master his abilities as a Watcher. But even as they practice, the darkness inside Parker is getting more and more powerful, taking over Parker's body and doing everything he can to destroy Parker's life.

When Jack reveals that there is another kind of Night Walker, known as a Taker, Parker starts to wonder if the strange things happening in Oakville are more than just a coincidence. After all, people are more than just sleepwalking. They're emptying their savings accounts with no memory of doing so, wandering into strange parts of town and disappearing, they're even killing other people--all in their sleep. If Parker wants to find out what's happening or have any hope of seeing his father again, he'll have to defy Jack and put his own life in danger...because the more he learns about these other Night Walkers, the more certain he becomes that his life isn't the only one that could be lost.
Burned by an unreliable source, Savannah Carmichael, returns to her hometown of Danvers, Virginia with her once-promising journalism career in ruins. Given the opportunity to get her skin back in the game by writing a patriotic human interest piece, Savannah turns her attention to the town hermit, Asher Lee, a wounded veteran who returned to Danvers eight years ago, and hasn't been seen since.

After an IED explosion in Afghanistan took Asher's hand and disfigured half of his face, he's lived a quiet life on the outskirts of Danvers where the locals respect his privacy…that is, until Savannah Carmichael comes calling in a borrowed sundress and a plate of homemade brownies. When Asher agrees to be interviewed by Savannah, he starts feelings things for the beautiful reporter that he hasn't felt in years.

Misfits in small-town Danvers, Savannah and Asher create a bond right away, touching each other's hearts in ways neither thought possible. When a terrible mistake threatens to drive them apart, they'll have to decide if the love they found in one another's arms is strong enough to fight for their hard-won happily ever after.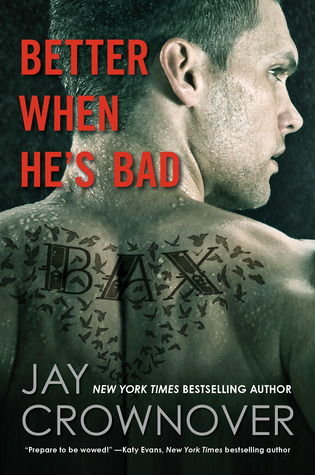 Welcome to the Point
There's a difference between a bad boy and a boy who's bad . . . meet Shane Baxter.

Sexy, dark, and dangerous, Bax isn't just from the wrong side of the tracks, he is the wrong side of the tracks. A criminal, a thug, and a brawler, he's the master of bad choices, until one such choice landed him in prison for five years. Now Bax is out and looking for answers, and he doesn't care what he has to do or who he has to hurt to get them. But there's a new player in the game, and she's much too innocent, much too soft…and standing directly in his way.

Dovie Pryce knows all about living a hard life and the tough choices that come with it. She's always tried to be good, tried to help others, and tried not to let the darkness pull her down. But the streets are fighting back, things have gone from bad to worse, and the only person who can help her is the scariest, sexiest, most complicated ex-con The Point has ever produced.

Bax terrifies her, but it doesn't take Dovie long to realize that some boys are just better when they're bad.
What are you planning to read next?