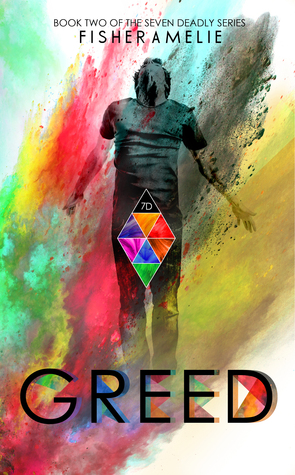 (The Seven Deadly #2)
October 1, 2013
352 pages
Genre: New Adult Contemporary
Contains: strong language, sexual references, drug references
Source: Personal purchase
Gather 'round, love, because I want you. I want what you have, I want what you don't have, I want more of what I already have. I want. But if you so much as ask for something in return, go ahead and walk away. Know if you want to play in my world, it's every man for themselves and the weak become mine. Leeches will be obliterated because I make it my job to destroy them. I protect what's mine and I take what's yours…because that's what I do. I want.
My story will not endear me to you and, frankly, I could care less if it does because I'm in this for the money and nothing else. There's nothing redeeming about me. I'm a corrupt, money hungry, immoral asshole from Los Angeles. I'm every man's worst nightmare and every girl's fantasy.
I'm Spencer Blackwell... And this is the story about how I went from the world's most coveted guy to the guy no one wanted around and why I wouldn't trade it for anything in the world.
Can be read as a standalone.
Greed
is the second book in The Seven Deadly series. I loved book one,
Vain
. I mean, I fell completely in love with it. So I have been excited to read
Greed
since it came out, but also kept putting it off, perhaps afraid it wouldn't meet my high expectations. And while I didn't love it as much as
Vain
(like I said, those were big shoes to fill), I still enjoyed it and continue to love Fisher Amelie's writing and storytelling.
Spencer's story started out with a bang. Ugh, talk about a creep for a father! The first several chapters are so chock full of suspense and happenings, I simultanously didn't want to put it down and wanted to run screaming from this seriously messed up family. But the one great thing about this family was the sibling relationship between Spencer and Bridget. When push came to shove, these two siblings, raised my a weak mother, and a corrupt father, still learned how to love and protect one another, and when faced with the unthinkable, they did the right thing, even though it cost them so much.
Spencer is quite the mess at the beginning of this story. He may be impressive on the outside, but beneath the surface is a boy in need of a whole bunch of direction and hope. I did, however, love Spencer's transformation, learning the meaning of hardwork through physical labor, camaraderie, and generosity; not deception, manipulation and greed.
A large portion of this book Spencer is in love with someone who already has a boyfriend. Honestly, I found this scenario uncomfortable, especially the longer it went on. It's never gone into detail how "close" she was, physically that is, to her boyfriend. But the way Spencer and her seem to gravitate and revolve around each other, yet she's with this other guy, stringing and leading both guys on, was just a bit much after a while. Yes, there was reasoning given about why, yada yada, but it doesn't mean I have to be fond of the time frame.
But on the other hand, I did like how Spencer and Cricket brought so many positive qualities out of one another, and found kindred spirits in each other who truly understood them. I definitely felt their connection and chemistry through the pages. So while the "love triangle" issue bothered me, what really bugged me was Cricket's sentimentality and indecision. But like I said, there were "reasons."
But then there was Jonah, and Jonah seemed to make everything better. What a great guy and a great character. Watching the budding relationship between Jonah and Bridget seemed to make everything better. Seriously, loved him!
I'm trying not to give away spoilers, so this may come across as vague, but there is a secret involving one of the characters. I don't mind characters having "secrets," although it took longer than I thought for this one to come out than I thought necessary. But I did figure it out earlier than it was revealed. My problem was with some of the medical issues involved in the story. I work in a hospital, and though I know not all hospitals are the same, some of the portrayals felt inaccurate. Again, not trying to give stuff away, but this character should have appeared "sicker" or less active/normal than he/she did. There are also medical devices that may have been a giveaway. And diet restrictions. And some other things didn't sit right. So maybe not big, major issues for the average reader, and not even big issues for me, but they distracted me nonetheless.
Overall, however, I truly enjoyed
Greed
. I felt like I flew through the pages, completely absorbed in Spencer's story. It was the type of story that pulled me in and gave me characters I really wanted to know and situations I really wanted to solve. Now I'm looking forward to Ethan's book,
Fury
. Hey, if I were him, I'd probably be pretty mad, too.
The Seven Deadly Series: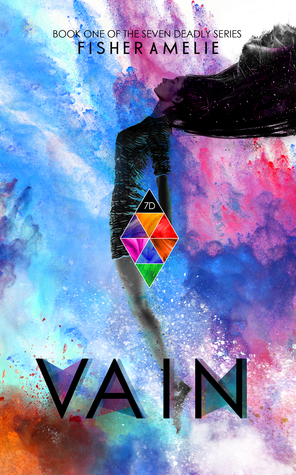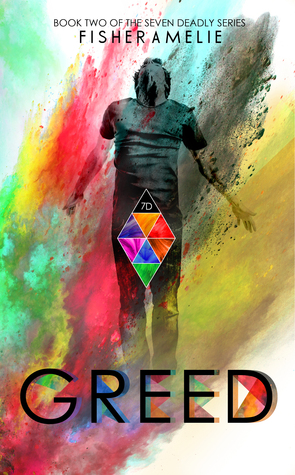 (released May 3rd)